About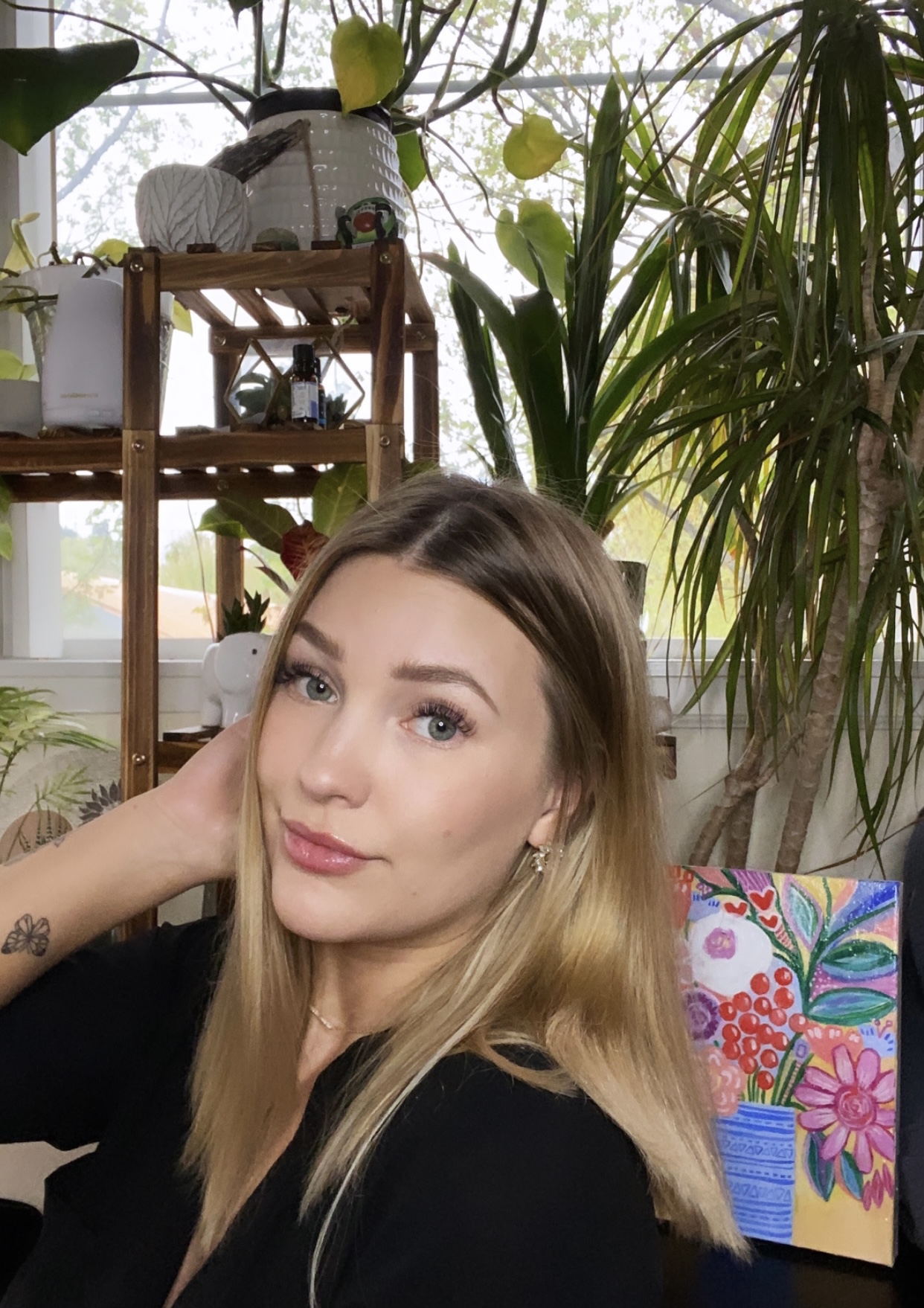 Let me introduce myself! My name is Samantha but my friends call me Sammy. I am born and raised in the Seattle area. I recently got married and we adopted the cutest English bulldog ever, his name is Forty. If I'm not painting, I'm probably sitting outside, a nice glass of wine in hand with my husband and our doggo.

I have had a love for art for as long as I can remember. I used to collage photos of flowers and tape them all over my room as a kid.
In 2017 my husband inspired me to pick up the paintbrush and what started as a hobby quickly grew into something more. I never went to a traditional art school and I taught myself everything I know by watching videos and following other artists. Art is my happy place and I love sharing it with others :)

For more paintings & prints check out my Etsy Shop!